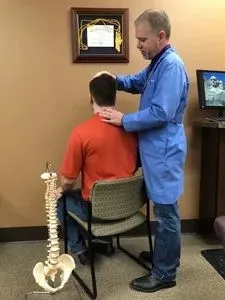 Chiropractic Care
Dr. Pendell is knowledgeable in spinal and chiropractic adjustments. The purpose of spinal adjustments is to return the spine to a natural state of health and to reduce pain, muscle spasms, and nerve irritation, so you can enjoy your life pain free.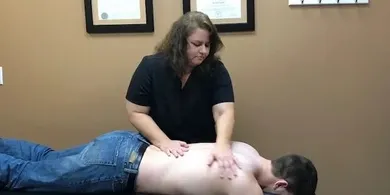 Massage Therapy
Our massage therapists has years of experience. Massage therapy work with your muscles to help the body heal and correct itself in conjunction with the adjustment. We use a variety of relaxation and deep tissue massage techniques.
Decompression
A non-surgical spinal decompression therapy, the spine is stretched and relaxed intermittently in a controlled manner. This is very beneficial with herniated and bulging disc.
INFRARED LIGHT THERAPY
Treatment for peripheral neuropathy. If you experience numbness, tingling or pain in your feet or hands, this could be the solution for you. Treatments are available in office or for use in home. Be sure to ask about this new treatment available at our clinic.
We offer a variety of services to treat common ailments and injuries. We encourage you to learn more about what we provide and how we can help by clicking on the links below. If you have any questions, please contact us, we're always happy to hear from you!
Injuries
Chiropractic Massage Therapy
Cryotherapy

Electrical Stimulation Therapy